Everything You Need to Know About Shipfitter Jobs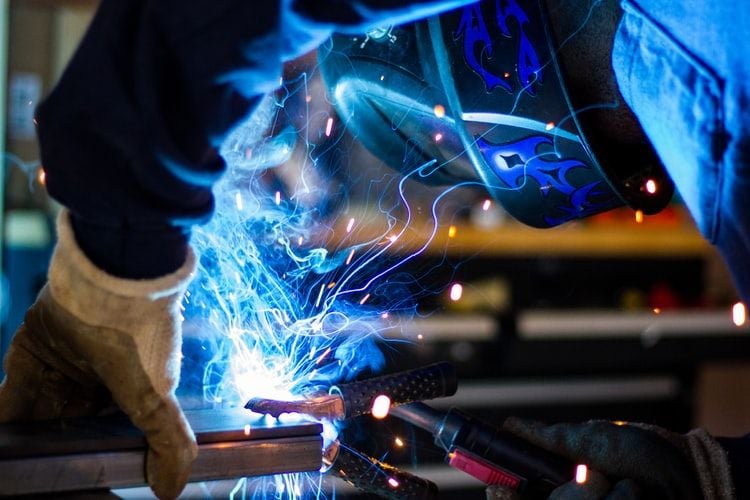 Ever wanted to know what a Shipfitter's duties and responsibilities are? Wondering what the difference between a Shipfitter, Deck Fitter and Engine Fitter is? This blog post has the answers.
This is one in a series of blog posts in which Martide takes a closer look at exactly what a seafarer's job is and explores some examples of maritime jobs.
There are some fascinating jobs at sea to explore and we're kicking off this series by taking a look at Shipfitter jobs.
ARE YOU LOOKING FOR SHIP FITTER JOBS? VIEW MARTIDE'S FITTER JOBS ON SHIPS NOW!
So if you're interested in researching different seafarer jobs and seafarer ranks, and are wondering how to become a Shipfitter, read on and hopefully this article will tell you everything you need to know!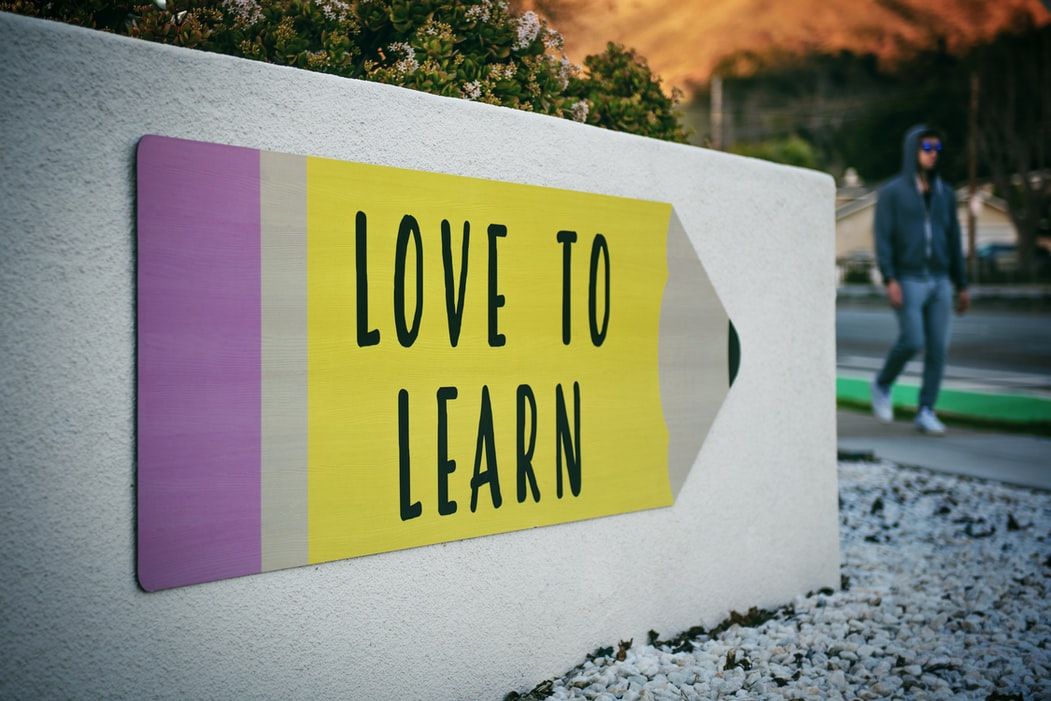 Everything you need to know about Shipfitter jobs
As a quick 'n' easy definition, Shipfitter jobs are exactly what they sound like: the job entails fitting the parts of a ship together. But that is a deceptively simple description of this physically demanding and highly skilled job.
A Shipfitter's duties include following blueprints to accurately cut and attach the enormous sheets of structural metal that are fitted together to create a vessel's hull.
Read more: Everything You Need to Know About Navigation Officer Jobs
The bulk of a Shipfitter job entails the fabrication, assembly and erection of a ship's main structure and parts, but it also includes the maintenance, repair and restoration of the same.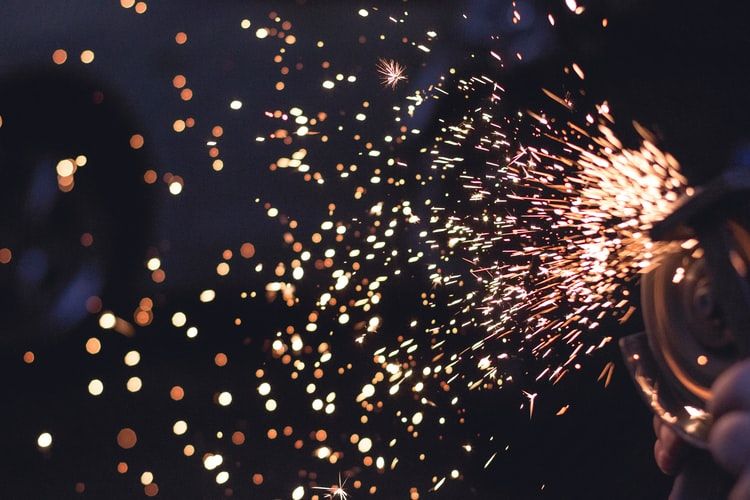 Tasks assigned to a Shipfitter can also include the hydro and air testing of tanks and their compartments.
Read more: Your Guide to Different Examples of Maritime Jobs
Examples of different types of Shipfitter jobs
So you might be wondering how to become a Shipfitter but a good starting point is knowing that there are two different types of Fitter that fall underneath the term Shipfitter: A Deck Fitter and an Engine Fitter.
ARE YOU LOOKING FOR SHIP FITTER JOBS? VIEW MARTIDE'S FITTER JOBS ON SHIPS NOW!
No prizes for guessing where these two slightly different job descriptions work!
What does a Deck Fitter do?
A Deck Fitter is responsible for fitting, maintaining and repairing any damaged parts on a vessel's decks. This is an ongoing process and Deck Fitter jobs are crucial in helping to keep a vessel safe and seaworthy while on a voyage.
What does an Engine Fitter do?
Meanwhile the Engine Fitter is based - of course - in the engine room, and as well as fitting the engine is tasked with looking after other related electrical parts in this area - an equally important job.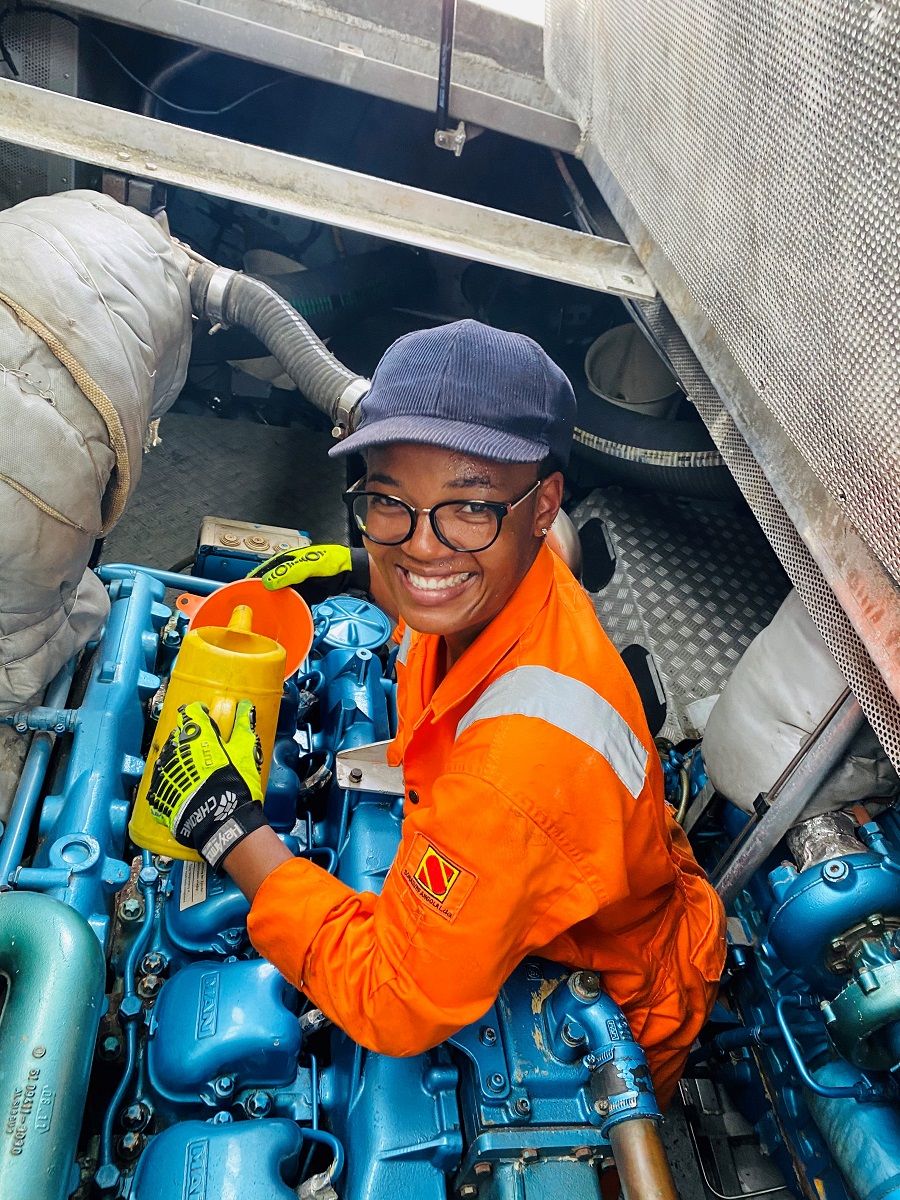 What skills does a Shipfitter need?
All seafarer jobs require a certain personality and you will need to be mentally, as well as physically strong to work in most positions. You will need to be able to cope with spending months at a time away from family and friends ashore, and, on occasion, be able to deal with Mother Nature at her most impressive.
Read more: 5 Ways to Beat Homesickness While You're Away at Sea
Being able to get along with a small crew of fellow seafarers under some demanding circumstances is a must too.
After all, there is nothing quite like teamwork as being part of a crew on a container ship!
And as with virtually all careers at sea, a decent level of English is required.
But apart from personality traits and other 'soft skills' that anyone working in seafarer jobs needs, what skills are specific to a Shipfitter?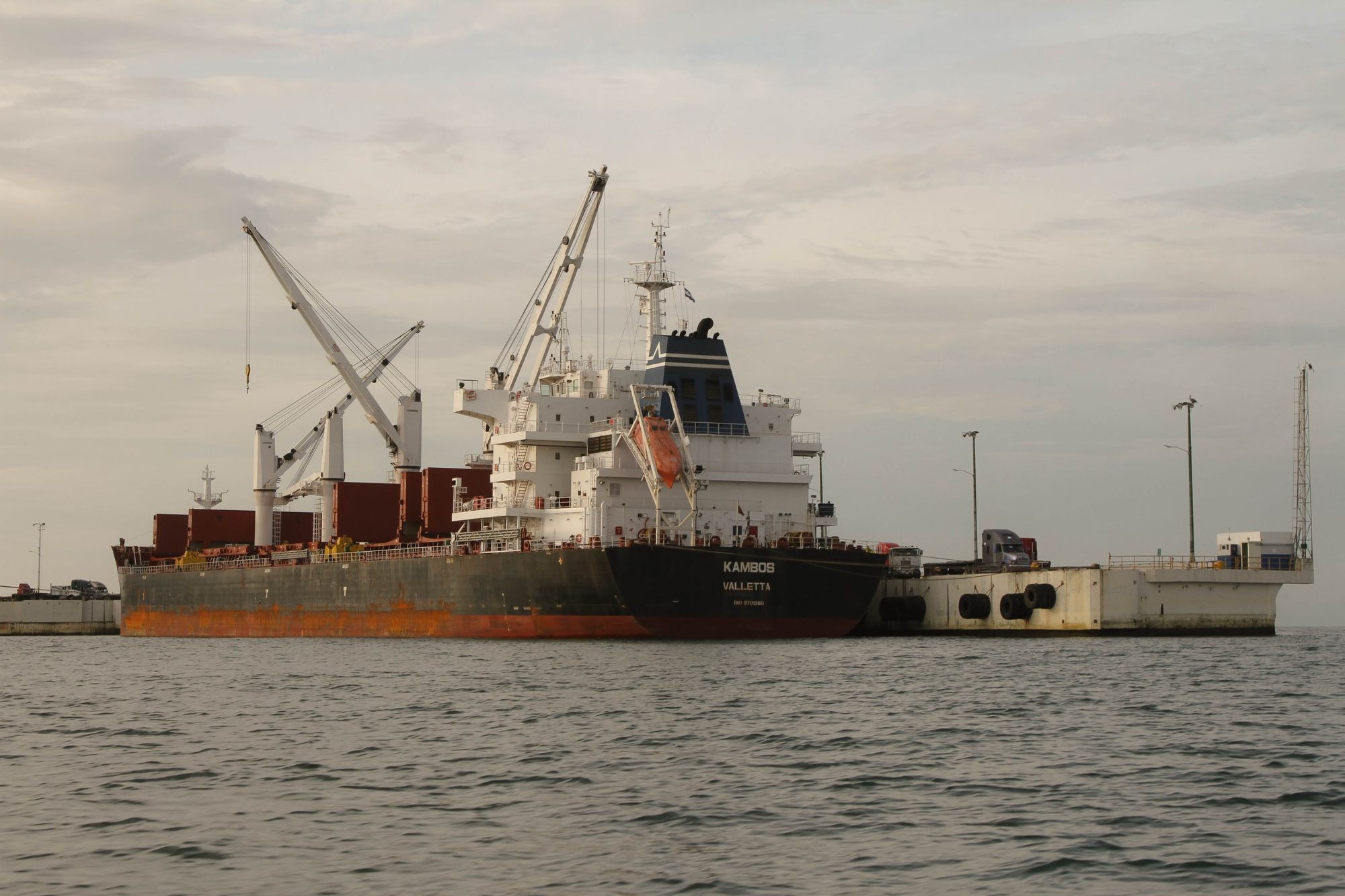 Most Shipfitter jobs need you to be skilled in riveting and welding and be able to use heavy machinery safely and correctly. A typical day for a Shipfitter could see you using shears, punches, angle rolls, plate planners, bending rolls, drill presses, plate bevelers, saws, bending slabs, and dogs and wedges.
ARE YOU LOOKING FOR SHIP FITTER JOBS? VIEW MARTIDE'S FITTER JOBS ON SHIPS NOW!
This is one of the seafarer ranks where physical strength is a must as presses can weigh up to 750 tons.
How to become a Shipfitter
If you'd like to know how to become a Shipfitter, as well as holding the relevant qualifications and safety certifications you will need to have a sound working knowledge in welding, construction, fabrication and carpentry.
Read more: Everything You Need to Know About Marine Pilot Jobs
You will also need to decide whether you are interested in working on deck as a Deck Fitter or in the engine room as an Engine Fitter. Obviously an Engine Fitter job will require an aptitude for working with machinery and equipment.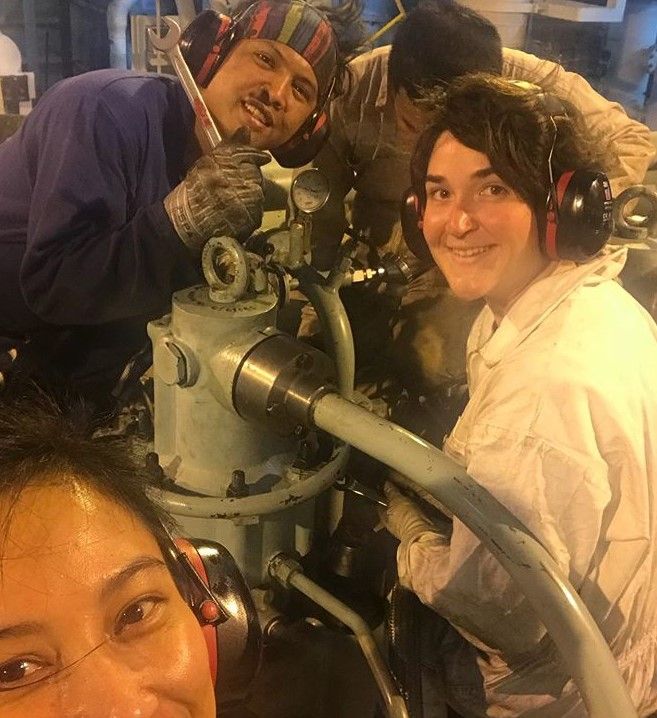 For both types of Fitter jobs, strong skills in math are a definite advantage as is the ability to be able to read blueprints without error.
In addition, and as mentioned earlier in this post, physical strength is also vital as you will be required to carry heavy materials and operate heavy machinery.
If you're a deck Fitter you might also need a good head for heights due to the need to scale a vessel's hull in order to carry out some construction, maintenance and repair duties.
Related: The Ultimate Guide to Finding Jobs at Sea
Once you've got the right qualifications and certifications and all of your documents and seafarer's book are in order, you should be ready to start applying for Shipfitter jobs, either with shipping companies directly or through a manning agent or a company such as Martide that advertises seafarer jobs.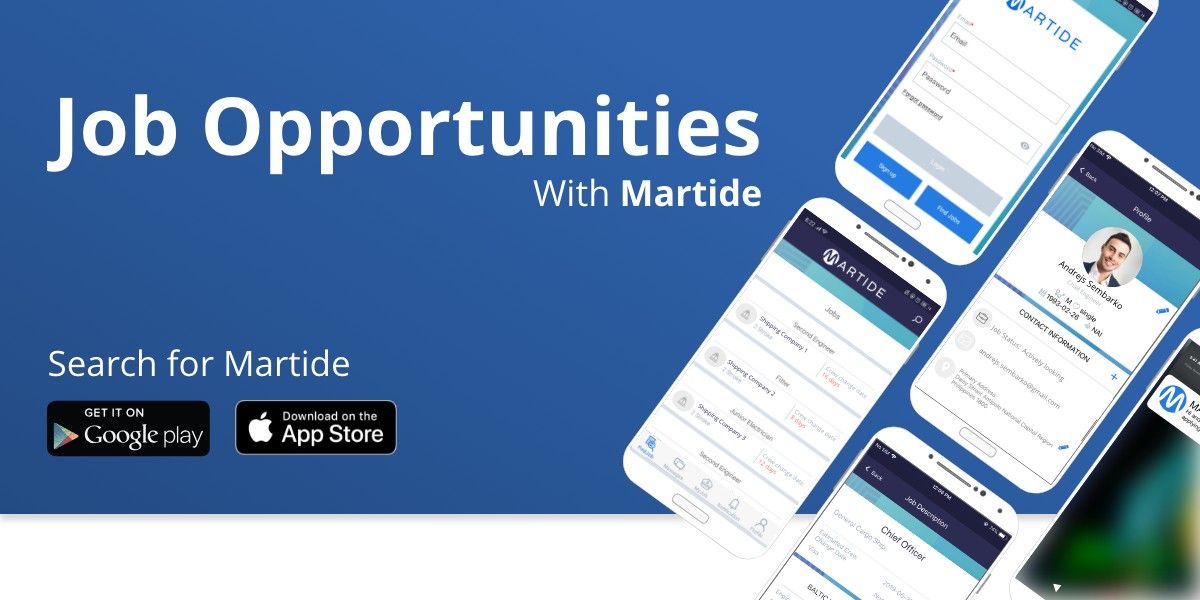 What are some other examples of seaman jobs
If training to become a Shipfitter - whether a Deck Fitter or an Engine Fitter - doesn't appeal to you, don't worry as there are plenty of other jobs on cargo and freight ships to explore.
The best place to start is probably by looking at some entry level cargo ship jobs which you will need to start your maritime career in before working your way up the through the seafarer ranks.
It's important to know that there is a strict hierarchy on merchant ships therefore you'll want to make sure you train, study or intern for the right job at the start of the maritime career pathway that you want to take.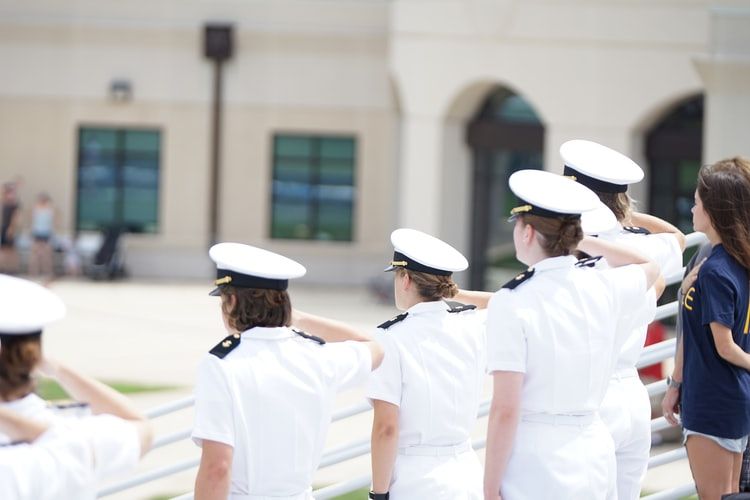 What are entry level container ship jobs?
For example, if you want to work your way up through the engine room to become a Second and then Chief Marine Engineer, you'll need to start with entry level seafarer jobs such as Oiler, Wiper, Motorman, Engine Cadet or Junior Engineer.
If the electrical side of maritime jobs appeals to you more than the mechanical and you'd like to become a Marine Electrician or an Electro-Technical Officer you'll need to start your career as an Electrical Cadet or a Junior Electrician.
If life on deck sounds more like your thing and you have your sights set on one day becoming a Chief Officer or, ultimately, a ship's Captain, or Master, you will want to know more about becoming a a Deck Cadet then Ordinary Seaman, Able Bodied Seaman and Bosun.
There are plenty of lesser known (but still important) maritime jobs such as Excavator Driver jobs on merchant ships, Pumpman jobs, and Messman jobs - we've covered them all in this series.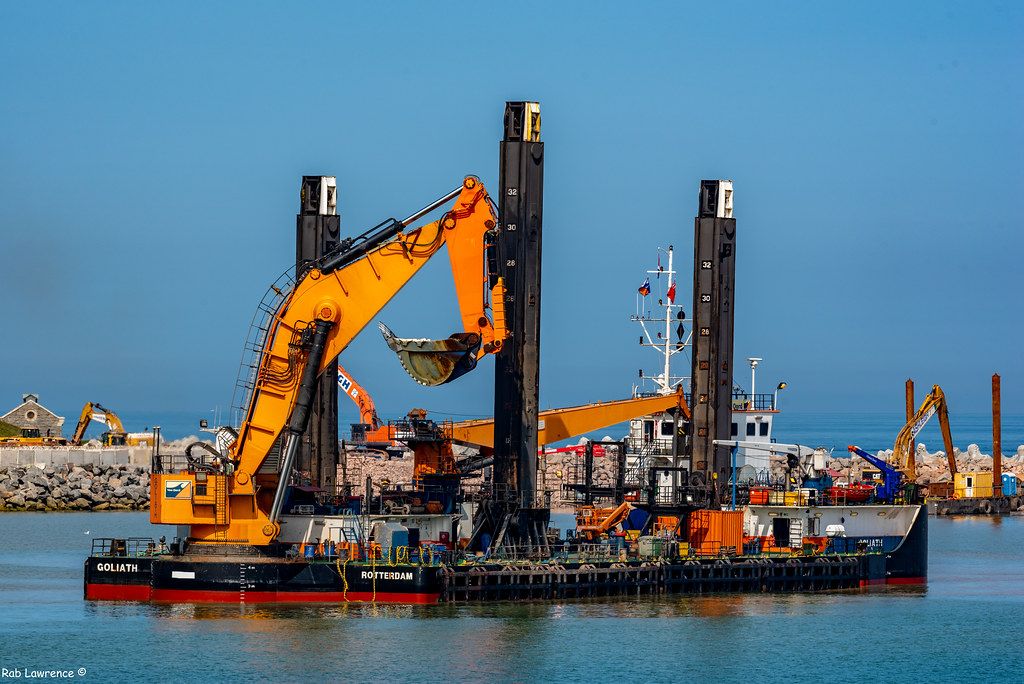 Or perhaps working on a cruise ship behind the scenes might be for you. These maritime jobs range from plumbers and carpenters to garbage and waste operators.
Of course, you could always be guest-facing too and work as a cruise ship entertainer, DJ, bartender, Chief Steward or Stewardess, First or Second Steward/Stewardess or even a hairdresser.
Or maybe you're a dab hand in the kitchen and would like to know what it takes to become the Chief Cook on a ship. Both merchant vessels and cruise ships always need one or more people to fill the stomachs of passengers and crew!
ARE YOU LOOKING FOR SHIP FITTER JOBS? VIEW MARTIDE'S FITTER JOBS ON SHIPS NOW!
Apply for seafarer jobs with Martide now
Finding your next crewing position with Martide is easy. We're often looking to recruit Fitters on behalf of our maritime industry clients and if you are qualified and think this is one of the careers at sea for you, we want to hear from you.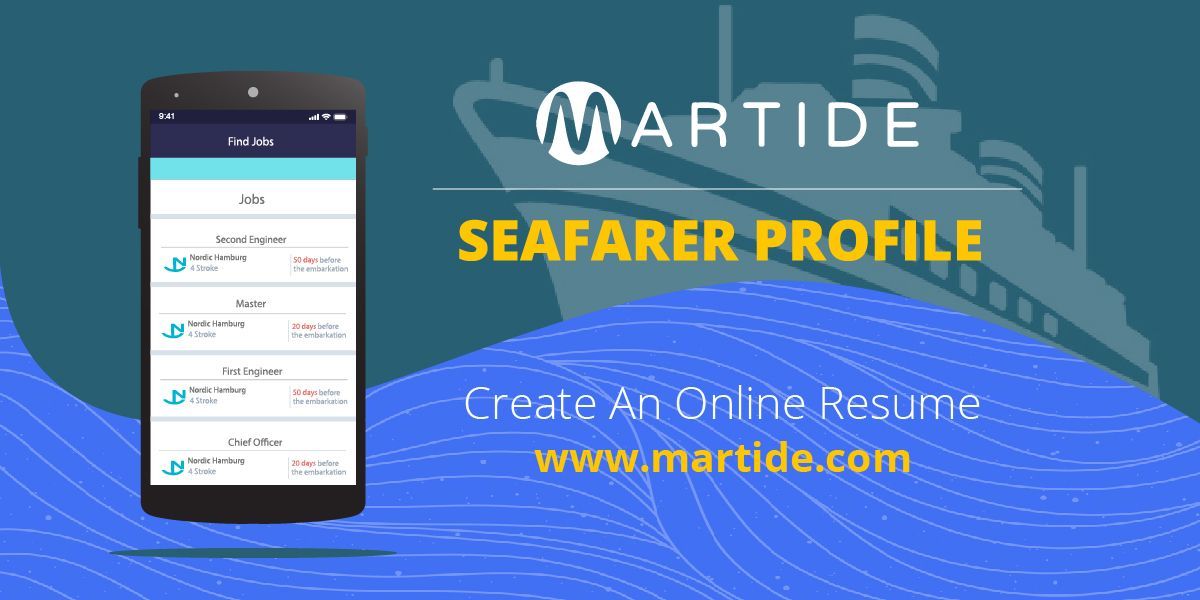 Seamen and women who have a Martide account can log in and start applying for our vacant seafarer jobs. If you don't have an account, register for free with us now and start creating your user profile.
Don't forget you can also apply for any of our vacancies for seamen, including Fitter jobs, with our free mobile app.
Download the app now for Android devices from Google Play and from the Apple Store for iPhones and iPads.
If you're a qualified Shipfitter, we look forward to welcoming you onboard soon! Meanwhile, if you're still exploring careers in the shipping industry and jobs at sea, carry on reading our series to learn more about some other examples of maritime jobs!
This blog post was originally published on October 22nd 2019 and updated on December 5th 2022.
Read the previous article in this series: What is a Seafarer's Job?
Read the next article in this series: Everything You Need to Know About Chief Marine Engineer Jobs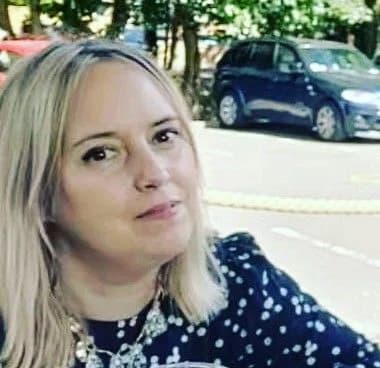 Eve Church
Eve is Martide's content writer and publishes regular posts on everything from our maritime recruitment and crew planning software to life at sea.
UK
Find the best candidate!
From deck ratings to engine officers, Martide
is the only site for maritime jobs
Post a job →